Events
February 12 & 13
University Congregational UCC Womens Retreat (virtual)
A Conversation on Creativity
Interviewer: Mary Kollar
Debra Jarvis & Betsy Rose will be discussing creativity in stressful times.
February
American Association of Hospice and Palliative medicine
Keynote speaker
2020
Everything is canceled! Dang.
JADPRO conference
Keynote
Friday, October 25th, 8:00 a.m.
Seattle, Washington State Convention Center.
2014
TEDMED, September 11, 2014
Washington, D.C.
Cancer Lifeline
Thursday, March 21st
Cancer Lifeline 40th Anniversary Luncheon
The Westin, Seattle
KomenOregon
Thursday, April 18th
Susan G. Komen Lunch for the Cure
Portland, Oregon
Harmony Hill
Sunday, July 14th, 6 p.m.
Mortality: Fact or Fiction?
Harmony Hill Webinar
Friday, September 20th--Sunday September 22nd
Mending In The Mountains Retreat
Cancer Support Community Montana
320 Guest Ranch
Big Sky, Montana
Tuesday, September 24th
Keynote speaker
Health Care Hospitality Network
Westin Hotel, Seattle
8:00 a.m.
Thursday, November 14th
Evergreen Hospice and Palliative Care Luncheon
Lynwood Convention Center
Lynwood, Washington
11:30--1:30 p.m.
Writing Workshop
All are welcome. Facilitated by Mary Kollar while Debra is on sabbatical until 7/2015
Every other Thursday, 12:30 pm—2:30 pm
There is no cost but a time commitment.

Come find out that:
1) Everyone has a strong, unique voice.
2) Everyone is born with creative genius.
3) Writing as an art form belongs to everyone regardless of economics or education.
4) Writing can be taught without damage to the writer!
5) A writer is someone who writes.

University Congregational Church, Room #302
4515 16th Ave. , Seattle, WA
206.324.2322
Based on Pat Schneider's Writing Workshop

Saturday, February 4th
"If It's Not About the Hair, Then What IS It About?"
Search for Meaning: Pacific Northwest Spirituality Book Festival
Seattle University
Seattle, Washington
Tuesday, February 14th
Love Without Boundaries emcee
Valentine's Day Benefit Dinner & Dance
Seattle Renaissance Hotel
http://www.rosehedge.org/lwb/
Friday, March 9th
American Academy of Hospice and Palliative Medicine
Palliative Care Video Presentation
The Colorado Convention Center
700 14th Street
Denver, CO 80202

Saturday, April 14th
What Do You Think Happens When You Die?
People's Memorial Annual Lecture
University Unitarian Church
Seattle, Washington
10:30 a.m.
Friday, May 18th
Courage Night
Young Survival Coalition
Pan Pacific Hotel Seattle
2125 Terry Avenue
Seattle, WA 98121
7:30 p.m.
Saturday, August 25th
3rd Annual Survivorship Fair
Harmony Hill
Union, Washington
www.harmonyhill.org
1:00 p.m.
Saturday, September 29th
"If It's Not About the Hair, Then What IS It About?"
Living Beyond Breast Cancer Annual Conference
Philadelphia Loews Hotel
Philadelphia, Pennsylvania
www.lbbc.org
Saturday, November 19th
"If It's Not About the Hair, Then What IS It About?"
Holy Spirit Lutheran Church
Kirkland, Washington
12 noon
Saturday, November 5th, 2011
2011 Jack Straw Writers Final Reading
Seattle Central Library Auditorium
Seattle, WA
2:00 p.m.
Tuesday, October 25th
"If It's Not About the Hair, Then What IS It About?"
Breast Cancer Survivor Dinner
The Hospital of Central Connecticut
100 Grand Street
New Britain, CT 06052
6 p.m.
Tuesday, September 13th
Jack Straw Reading
University Bookstore
4326 University Way NE, Seattle, WA
7:00 p.m.
Sunday, September 4th
"Saul, David & Solomon: Jerks or Heroes?"
University Congregational Church
4515 16th Ave.
Seattle, WA
10 a.m.
Thursday, June 16th
Chick Chat
6--9 p.m.
Seattle, Washington
Sunday, May 29th
Reading from Enter Wagging: Advice From a Therapy Dog
Seattle Folklife Festival
Center House Stage
5 p.m.

Friday, May 20th
Reading from Enter Wagging: Advice From a Therapy Dog
Jack Straw Studios
4261 Roosevelt Way Northeast
Seattle, WA 98105-6999
Recorded live for podcast
www.jackstraw.org
7 p.m.
Friday, April 28th
"Show 'Em What You Told 'Em": Using Video in Palliative Care Education
Palliative Care Conference
Harborview Hospital
Seattle, Washington
8 a.m.
Saturday, November 13, 2010

Survivor Celebration
Palo Alto Medical Foundation
9:15 a.m. Santa Cruz campus
2850 Commercial Crossing
Santa Cruz, CA

Mountain View campus
1:15 p.m.
701 E. El Camino Real, 3rd floor conference center
right off the atrium in center of building
Mountain View, CA

Thursday, October 28th, 2010
11:30--1:30 p.m.
Breast Cancer Awareness Women's Health Luncheon
Skagit Valley Hospital
Skagit, Washington

Tuesday, October 26th, 2010
9:30 a.m.
City of Hope ACE Project Reunion
Panel Discussion on Palliative Care
Westin Hotel
Pasadena, California

Saturday, October 9th, 2010
11:00 a.m.
Angel Care Training
Holy Spirit Lutheran
Kirkland, WA

Tuesday, October 5th, 2010
Ingredients for Life…After Breast Cancer Wellness Program
Time and Place: TBD
Seattle, Washington

Monday, October 4th, 2010
Eastern Washington Komen Affiliates Luncheon for the Cure
Red Lion Inn
Spokane, Washington
http://www.komeneasternwashington.org/about-us/affiliate-spotlight/lunchforthecure.html

September 28th--September 29th, 2010
University Congregational Church Senior Retreat
Rainbow Lodge
North Bend, Washington
www.universityucc.org

Friday, September 24th, 2010
7:30 p.m.
"Many Voices, One Song" concert emcee
St. Mark's Cathedral
1245 Tenth Avenue East
Seattle, Washington
Tickets: $20 in advance; $25 at the door on day of event. Tickets may be purchased through Brown Paper Tickets http://www.brownpapertickets.com/event/122873
You can also call the Multifaith Works Event Line at 206-324-1520 ext 333


June 5th, 2010
Noon Presentation
Komen Health Expo
Seattle Center
Seattle, WA


Tuesday, May 18, 2010
Presentation and Discussion of It's Not About the Hair
Noon to 1:30 p.m.
Bastyr University Willow Room (room 146)
FREE and open to the public


Tuesday, May 18, 2010
Presentation and Discussion of It's Not About the Hair
Noon to 1:30 p.m.
Bastyr University Willow Room (room 146)
FREE and open to the public
Finding Meaning Through Cancer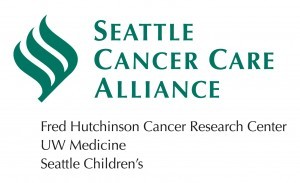 April 24, 25, 2010
Two-day workshop with Healing Journeys (meals included)
Fred Hutchinson Cancer Center
Hutchinson Center Arnold Building
1100 Fairview Ave North
Seattle, WA 98109
$149 Early Bird registration until April 1st
$170 after April 1st

May 1 and 2, 2010
Saturday 9 to 5
Sunday 9 to 4
Providence St. Vincent
Stanley-Shafer Rooms 20 – 23
9155 SW Barnes Rd.
Portland, OR 97225

The cancer experience brings up our deepest beliefs and often we're not sure exactly what we believe. Exploring questions about life's meaning, spirituality, death and grief helps us clarify our beliefs and find meaning in our experience.

This workshop will provide a safe forum for discussion and exploration of:
• life's meaning
• spirituality
• death and grief
• integration of our beliefs

Using a combination of brief lectures, small group sharing, visual journaling, music, guided imagery, and gentle movement, we will enter into discussions in a spirit of inquiry, curiosity, discovery, and collaboration.

Over the course of two days Debra will open a space in which it is safe to unwind, explore, laugh and share. Aspects of childhood beliefs, patterned behavior and cultural norms are a few of the guideposts for our sharing. Dark chocolate will be provided.

Participants can expect to:
• gain new perspectives
• increase their comfort level when discussing these issues
• gain a deeper understanding of their beliefs
• find new meaning in their experience

This workshop is for all levels: cancer patients, families and friends, medical staff, clergy, counselors, social workers, or anyone wanting to find meaning in life's challenges.

January 19, 2010
"The Recovery Room"
WDAV radio
Charlotte, North Carolina
TBA

February 6, 2010
Remembrances of the Heart
Whidbey Island, Washington
2 p.m.

March 16th, 2010
Pierce County Survivors Conference
University of Puget Sound
Tacoma, Washington

April 24, 25, 2010
"Finding Meaning Through Cancer"
Two-day workshop with Healing Journeys (meals included)
Fred Hutchinson Cancer Center
Seattle, Washington
$149 Early Bird registration until April 1st
$170 after April 1st
www.healingjourneys.org


"Finding Meaning Through Cancer"
May 1 and 2, 2010
Saturday 9 to 5
Sunday 9 to 4
Providence St. Vincent
Stanley-Shafer Rooms 20 – 23
9155 SW Barnes Rd.
Portland, OR 97225

Portland, Oregon
Date and Location to be announced

2009

February 3, 2009
Reading and discussion
Urban Think! Bookstore
625 E. Central Blvd.
Orlando, Florida 32801
(407) 650-8004

March 21, 2009
"We Will"
Susan G. Komen for the Cure
Orange County Affiliate
Luncheon Keynote
Anaheim Marriott
700 West Convention Way
Anaheim, CA
www.komenoc.org
(714) 957-9157

April 26th, 2009
"Enter Wagging" staff workshop
Great Dog
11333 Roosevelt Way
Seattle, Washington 98125
6 p.m.--9 p.m.
www.gogreatdog.com

April 27th, 2009
"If It's Not About the Hair, What IS it About?"
Highline hospital
Burien, Washington
6:00 p.m.



May 1--4, 2009
Existential Expedition Workshop (Sat.)
Survivor's Celebration (Sun. 12 noon)
University of Virginia
Charlottesville, Virgina

May 9, 2009
American Cancer Society
Mother/Daughter Tea
Salty's, Seattle
Keynote speaker
12 noon


May 29, 2009
"It's Not About the Hair"
Families Can
Sobrato Center for Nonprofits
1400 Parkmoor
San Jose, California
9 a.m.--3:30 p.m.
www.familiescan.org

June 6-7, 2009
Healing Journeys
Free Cancer as a Turning Point Conference
Carolina First Center
Greenville, South Carolina
www.healingjourneys.org

June 13, 2009
Survivors Conference
Keynote speaker
Overlake Hospital
Bellevue, Washington

July 31, 2009
Niemann-Pick Conference
Double Tree Inn
Seattle, Washington
12 noon

September 12, 2009
Girl Scouts Weekend
Dinner Keynote
Carnation, Washington

September 26, 2009
Cleavage Creek Winery
2009 Wine Debut
Napa, California

September 30, 2009
Safe Crossing Foundation Pediatric Luncheon
Washington State Convention Center
Seattle, Washington
12 noon
www.safecrossingsfoundation.org

October 27th, 2009
Community Cancer Center and Foundation
407 East Vernon
Normal, Illinois 61704
www.cancercenter.org

November 5, 2009
Keynote Speaker
Susan G. Komen for the Cure Luncheon
Portland, Oregon

November 14-15, 2009
The Existential Expedition
Rudramandir Center
830 Bancroft Way
Berkeley, California
www.healingjourneys.org




2008

January 9, 2008

"Be Alert! Stay Awake!"
Prostate Cancer Support Group
Highline Hospital
Burien, Washington
7-8:30 p.m.


January 12, 2008

"Be Kind. Less Noise."
Team Survivor Northwest Retreat
Fort Worden, Washington
5:00 p.m.


January 15, 2008

Reading/Signing
Village Books
Bellingham, Washington
7:00 p.m.


January 16, 2008

"It's Not About the Hair"
Presentation/Reading/Signing
Group Health Hospice Volunteers
Group Health main campus
Seattle, Washington
6:00 p.m.


February 18, 2008

Live Web Interview
WomenTalk Radio
1:30 p.m.
www.womensradio.com



February 19, 2008

Live Web Interview
Healthtalk Radio
4:00 p.m.
http://www2.healthtalk.com/go/radio



February 27, 2008

University of Washington Retirement Association
Walker Ames Room, Kane Hall
University of Washington, Seattle
10:30 a.m.


March 5, 2008

National Comprehensive Cancer Network
5th Anual NCCN Oncology Nursing Program
Role of the Advanced Practice Nurse in Quality Care
"Both Sides of The Bed"
8:15 a.m.


April 30, 2008

"The Effect of Cancer Survivors Among Us"
Washington Biotechnological and Biomedical Association
Museum of History and Industry
4:00 p.m.


May 2-4, 2008

CURE Day of Caring, Denver
Sunday: Panel of End-of-Life issues, 9:45 a.m.
Keynote Closing: "Be Alert and Stay Awake!"11:15 a.m.


June 29, 2008
"The Impact of Survivors in Our Midst"
Bellevue Congregational Church
12:30 p.m.


September 3, 2008

Reading and Signing
Elliot Bay Books
Seattle, Washington
7:30 p.m.


September 6, 2008

Metastatic Cancer Group breakfast
Cancer LifeLine
Seattle, Washington
10:00 a.m.


September 8, 2008

"My Left Hand"
Documentary film by Josh Isaacs
Post-film panel discussion
Northwest Film Forum
7:00 p.m.


September 16, 2008
"Tuesday at Grace"
Inaugural speaker
Grace Episcopal Church
Bainbridge Island, Washington
7:00 p.m.

September 23, 2008
Reading and Signing
Wellesley Booksmith
Wellesley, Massachusetts
7:00 p.m.


September 24, 2008
"Telling Your Story"
Dana Farber Cancer Institute
Boston, Massachusetts
11 a.m.

September 25, 2008
"Caring For Our Own"
Robert Carey Lectureship
Massachusetts General Hospital
Boston, Massachusetts
5:00--7:30 p.m.

September 26, 2008
Schwartz Rounds
Massachusetts General Hospital
Boston, Massachusetts
12:00 noon



October 2, 2008

Susan G. Komen Benefit Luncheon
Tacoma, Washington

October 4, 2008

Ladie's Day Out
903 W. 1st St.
South Bend, Washington
1:00 p.m.

October 16, 2008

Signing, reading, discussion
Barnes & Noble Books
3600 Stevens Creek Boulevard
San Jose, California 95117
(408) 984-3495
7:00 p.m.

October 19, 2008

Reading/signing
Conscious Body Pilates
3317 E. Union Street
Seattle, WA 98122
(206) 709-2673
www.709core.com
6:00 p.m.

October 24, 2008

"It's Not About the Hair: And Other Certainties of Life & Cancer"
St Andrew United Methodist Church
3350 White Bay Dr.
Highlands Ranch, CO 80126
303-794-2683
www.st-andrew-umc.com
7:00 p.m.

October 25, 2008
The Existential Expedition workshop
St Andrew United Methodist Church
3350 White Bay Dr.
Highlands Ranch, CO 80126
303-794-2683
www.st-andrew-umc.com
9:30--12:00

November 1--2, 2008
CURE Forum
Dallas, Texas
CONFERENCE CANCELLED